Calm Supplement
Dedicated to supporting steady behavior to help your dog experience a more balanced day.
Our Calm Supplement has no artificial fillers and is packed with fresh ingredients, such as Probiotics together with Prebiotics, Ginger Root, Organic Kelp, Green Tea Extract, Organic Icelandic Seaweed, and L-Tryptophan.
*Formulated for dogs of all breeds, ages, & sizes
Nutrition
Nutrition
Our proprietary Calm supplement is formulated by top nutritionists and veterinarians. It includes: 5-Strain Probiotics, a precise Prebiotic blend, Ginger Root, Organic Icelandic Seaweed, Kelp, L-Tryptophan and Green Tea Extract to support steady, balanced behavior for a Happy Go Healthy Lifestyle!
Feeding Instructions
Feeding Instructions
Use the enclosed scoop to top or mix in the correct amount of supplement with your dog's regular meal, or feed alone. We recommend an initial dosage period of four to six weeks; some dogs may respond sooner. The number of scoops may then be reduced to the maintenance dosage level. The supplement can be given once a day or split up. On initial dosage, gradually work up to the correct amount over 5 days.
Dog Size (lbs.)
Scoops per day (1 scoop=5g)
4-6 Week Initial
Dosage Period
Maintenance
Dosage Level
Up to 20
0.5 Daily
0.5 every other day
21 to 50
1 Daily
0.5 Daily
51 to 80
2 Daily
1 Daily
81 to 100
3 Daily
1.5 Daily
Over 100
4 Daily
2 Daily
Ingredients
Ingredients
Dried plain beet pulp, turkey meal, tapioca starch, seaweed-derived calcium, fructooligosaccharide, potato starch, ginger root powder, dried kelp, yeast extract, torula dried yeast, natural flavors, sunflower oil, magnesium oxide, bacon fat, L-Tryptophan, dried Enterococcus faecium fermentation product, dried Lactobacillus casei, fermentation product, dried Bifidobacterium longum fermentation product, dried Lactobacillus helveticus product, active dried yeast, green tea extract, citric acid (preservative), mixed tocopherols (preservative), rosemary extract.
Brilliant Core Ingredients
L-Tryptophan
An amino acid and protein building block, it is called 'essential' because the body cannot produce it on its own. This amino acid is important for supporting steady, balanced behavior.
Icelandic Seaweed
(or Seaweed-Derived Calcium)
Certified organic by OMRI (Organic Materials Review Institute), Icelandic Seaweed is a sustainably harvested sea plant which grows in the clean, cold waters of the Atlantic Ocean in the fjords of Iceland. Full of highly bioavailable calcium, magnesium and 72 other trace minerals, this superfood supports strong bones, joint and gut health.
Ginger Root
Added to support gut health and nausea, ginger root has been used in many applications in humans and dogs.
Green Tea Extract
This wonder antioxidant not only supports your dog's immune health, but it also contains high levels of the amino acid, L-Theanine, which can support steady, calm behavior.
5-Strain Probiotics
Encapsulated with our proprietary technology to maintain actives and guarantee efficacy, probiotics are known to support a healthy gut microbiome.
Prebiotic Fiber Blend
A precisely formulated blend of the highest quality plant fibers available. These prebiotics work synergistically together to support the growth of healthy gut microflora.
DIFFERENT THESE DAYS
Charlie's confidence is up... and Penny has noticed. Watch their spark ignite.
My anxious lil guy loves this food topper! He looks forward to getting a scoop every morning and eats it up quick! One scoop is all it takes for Arnold to start off his day anxiety-free. Quality ingredients too!
3 months ago

Malcolm Ballard
Verified owner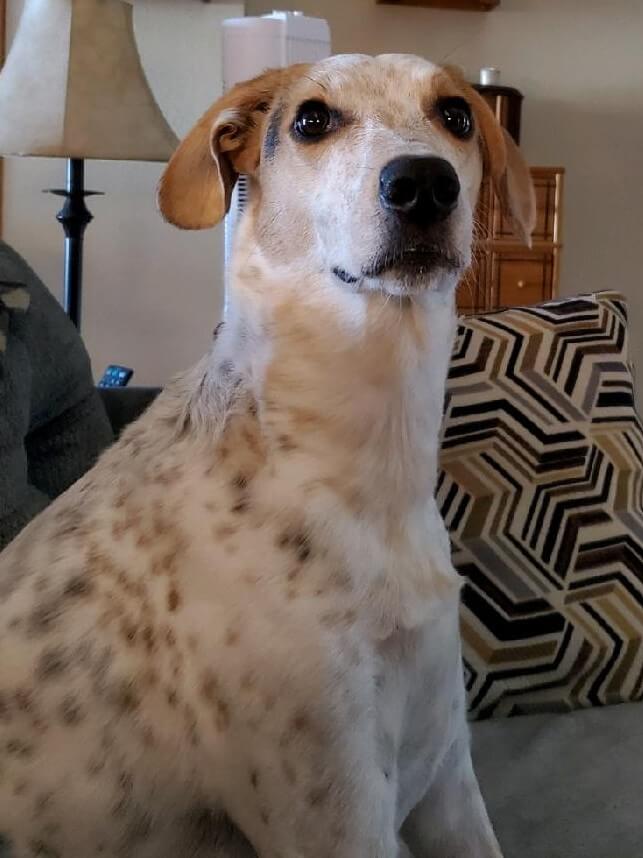 1
Absolutely love this stuff! My Lurcher used to be up every hour or two all night long. After getting a scoop with his dinner every night for a couple weeks he rarely gets up before 5 am. A happy Jack means a very happy mommy!
9 months ago

.
WHY
BRILLIANT
BITES?TM
We are the first dog supplement range with immune health at its core. Time, knowledge and research, combined with the brilliance of nature, has crafted this super nutrient topper. Plus, it's easy to feed and keeps your dog's tail wagging with delight.
Made in USA with the finest ingredients from around the world
Committed to using FDA and AAFCO recognized ingredients
NO Wheat, NO Soy, NO Artificial Flavors or Colors